Our Programmes
Performing Arts School
Blue Teapot Theatre Company is an accredited provider of training for people aged 18 and over with intellectual disabilities. Founded in 2010, it was specifically set up to address the needs of those learners who want to gain formal training and certification in QQI creative modules.
Our ethos is to give learners quality arts experience of equal importance to that of required learning outcomes. Tutors are subject matter experts with a wealth of knowledge in creative arts – theatre directors, actors, artists, musicians and designers – along with specialists in advocacy and life skills.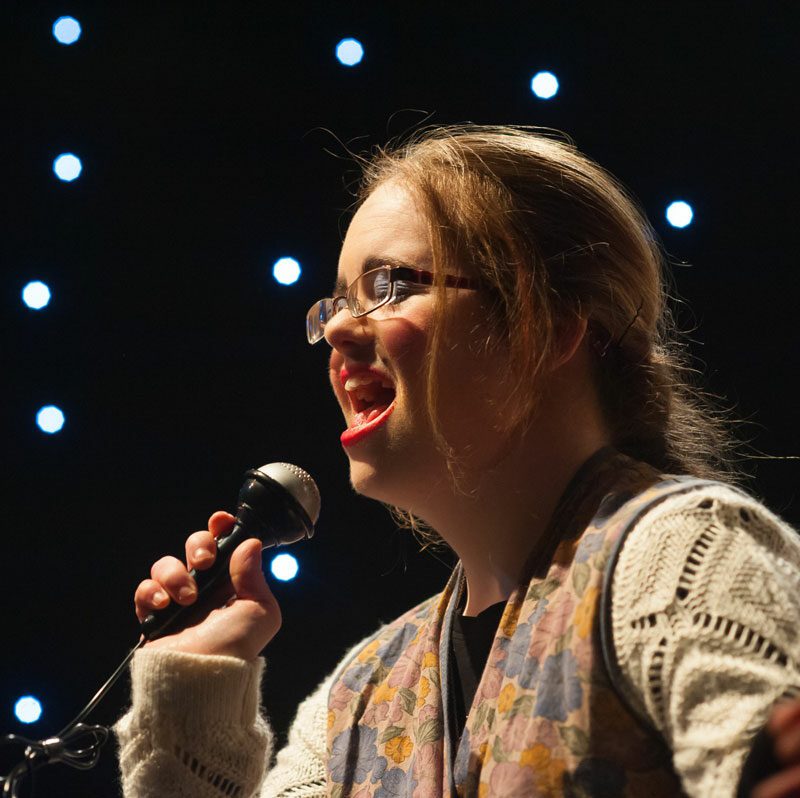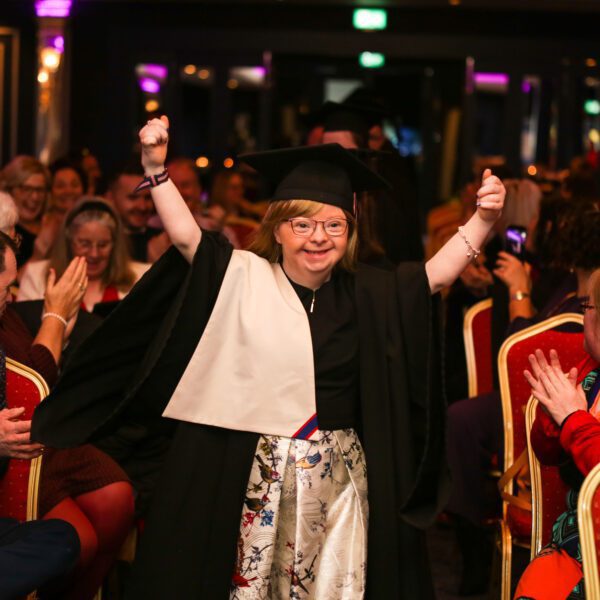 Programme & How To Apply
The three year programme delivers training in performing arts modules leading to certification in QQI Levels 2 & 3.
We enrol new learners every September but we keep numbers small to ensure every person gets a high quality learning experience.
Year One focus – Core skills are introduced with a Level 2 General Learning Major Award Modules in Drama, Music, Design, Craft, Non Verbal Communication and Pattern & Relationship.
Year Two – Develop skills: Level 3 programme that deepens core skills learnt in year one with addition of Drawing, Music Appreciation, Puppetry and Event Participation.
Year Three – Practice skills: Continuation of Level 3 with opportunities to perform prior to graduation.
Life Skills programme is an additional component of the course, incorporating online safety, health & fitness, help with IT and literacy, interpersonal skills and person centred outcomes.
Application process
Application Form: Candidates submit completed application forms DOWNLOAD BELOW by post or by emailing training@blueteapot.ie.
Interview: We explore candidate's interest in performing arts practice, and what they hope to gain from the programme. The interview lasts for 30-40 minutes.
Audition: All candidates are invited to attend an audition day where they take part in different group workshops.
Decision: Final decision is made by the Audition Panel and places are offered.
Further general information can be found in our brochure here or by contacting Ana Alvarez on 087 652 0146 or email training@blueteapot.ie.
Download the latest brochure here (pdf, 997Kb)
BROCHURE
Performing Arts School Application form (pdf, 997Kb)
APPLICATION FORM
QA Manual