Projects
All past performances – theatre productions, shows, outdoor spectacles and special events can be viewed using the magnifying glass at the top right hand corner, beside the Donate button.
Using this search, categories of previous work and upcoming news will bring you to a dedicated page.
Searches can also be found through name i.e Dancing At Lughnasa
Further down this page – Crossing The Line, Performance Archive and Sanctuary (2016 film).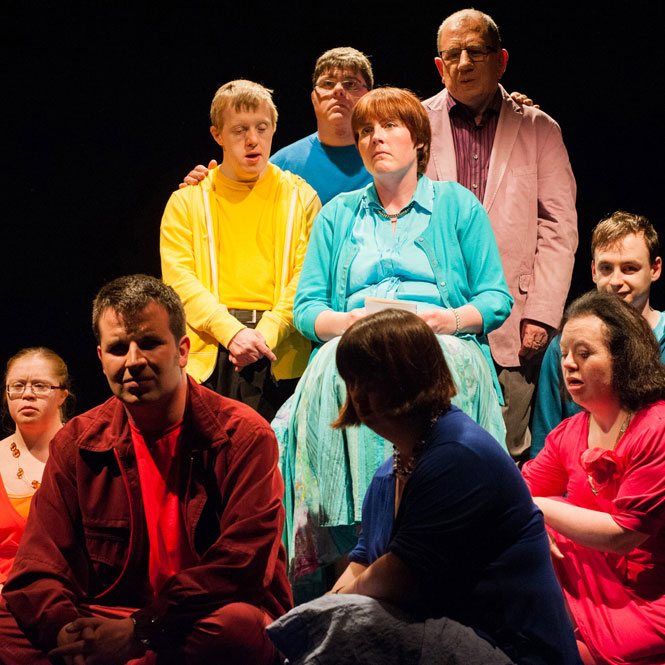 Crossing The Line is a network of six European theatre companies: all leaders in the field of working with intellectual/learning disabled artists. Artistically led and committed to meeting the challenges of producing and touring theatre made by ID/LD and non-disabled theatre makers, the aim is to bring their artists together to learn from and with each other; engage with creative and audience development processes; develop connections with a wider network of European theatre companies with a focus on learning disabled artists.

Since our foundation in 1996, we have produced and performed in a variety of shows, events and special occasions.

Based on the original stage play by Christian O'Reilly, Sanctuary (2016) is an award-wining Irish feature film about two people who long to be together in a world that does everything to keep them apart.