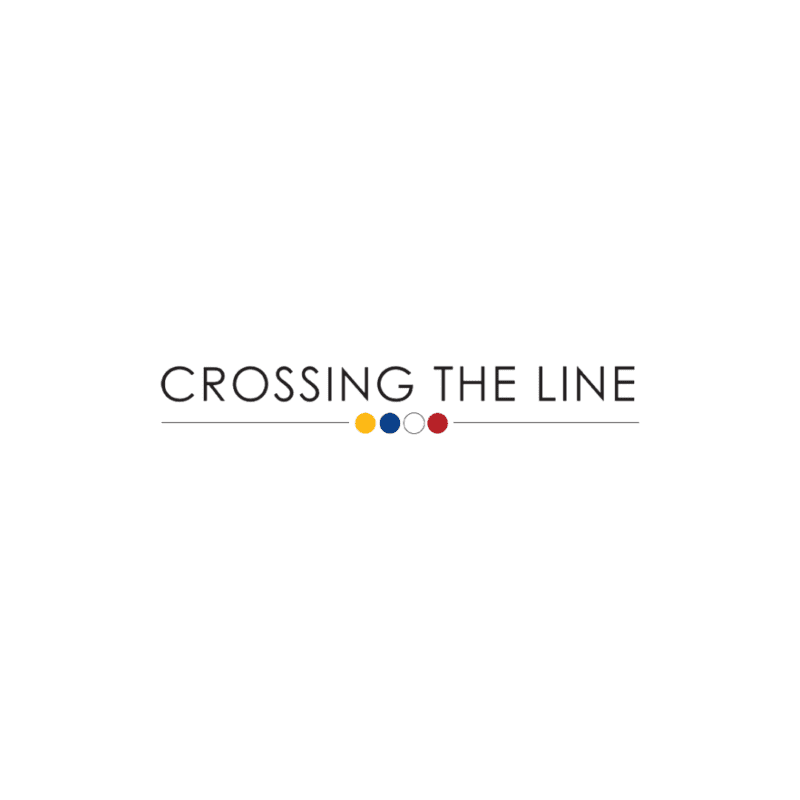 Projects
Crossing The Line
Crossing The Line is a network of six European theatre companies: all leaders in the field of working with intellectual/learning disabled artists. Artistically led and committed to meeting the challenges of producing and touring theatre made by ID/LD and non-disabled theatre makers, the aim is to bring their artists together to learn from and with each other; engage with creative and audience development processes; develop connections with a wider network of European theatre companies with a focus on learning disabled artists.
The network was founded in 2014 when three theatre companies Moomsteatern in Sweden, Compagnie de L'Oiseau Mouche in France and Mind The Gap in UK joined together in a co-operative partnership to carry out the first Crossing The Line project (Dec 2014 – May 2017), co-funded by the Creative Europe programme of the European Union.The CTL family has grown and now includes Blue Teapot Theatre Company (Ireland), Theater Babel Rotterdam ( Netherlands) and Teatr 21 (Poland) and have joined forces with Moomsteatern and Compagnie de L'Oiseau Mouche in the partnership project Trasna Na Líne, co-funded by the Creative Europe programme.
Prior to the global COVID pandemic, Blue Teapot were producing and due to host Crossing The Line Festival in May 2020 as part of Galway European Capital of Culture.
Blue Teapot with
Moomsteatern (Sweden)
Moomsteatern is a professional theatre company based on actors with learning disabilities, on stage often integrated with non-disabled actors. The theatre was established in 1987 with the expressed goal to work with artistic objectives, banning all therapeutic and social aims. The sole aim of Moomsteatern is always to produce performing arts of high artistic quality. Seven actors with learning disabilities are employed on a full-time basis with salaries and conditions of employment based on the collective agreements relevant to the performing arts. They are trained at the national Theatre Academy and members of the Swedish Actors Guild. Moomsteatern is based in Malmö, Sweden and has been internationally celebrated for its courage and artistic integrity.
Mind the Gap (UK)
Mind the Gap is England's largest learning disability theatre company that creates work for UK and international audiences. Their vision is to work in an arts sector where there is equal opportunity for performers with learning disabilities: a world where performers are trained, respected and employed equally, and feature every day on our stages and screens. Mind the Gap work in partnership with learning-disabled artists to deliver a bold, cutting-edge and world-class artistic programme that impacts locally, nationally and internationally.  Their aim is to make great theatre that makes audiences think differently. By "theatre" we don't just mean shows that you can see in arts and theatre venues, but also performances and events in different spaces and places.
Compagnie de l'Oiseau-Mouche (France)
Compagnie de l'Oiseau-Mouche is a permanent professional troupe made up of 23 actors, all of them individuals with a learning disability. Unequalled and unusual, the project remains unique in France. Each creation is the result of an artistic encounter between an invited artist and the actors he or she chooses to involve in this collaborative adventure.  Compagnie de l'Oiseau-Mouche is based at Théâtre de l'Oiseau-Mouche in Roubaix, Northern France. Each and every season, the theatre opens its doors to other artistic teams on the basis of an active partnership with the troupe.
Theater Babel Rotterdam (Netherlands)
Theatre Babel Rotterdam embraces 'the other'. They work with you, with people you recognize and people you never met before. They work towards a world where we understand one another. Where speech confusions are pronounced. Where misunderstanding is translated through imagination. Their academy works with this world, their company shows you this world. Raw, pure, sometimes sweet like a kitten. From big to compelling to small, in complete silence. Always from head to toe. With every inch. You'll become another.
Theater Babel Rotterdam, started through a collaboration between the rotterdamscentrumvoortheater (rcth) and Pameijer (Theater Maatwerk). In Januari 2016 the company sent in a bid for the cultural period in Rotterdam 2017-2020. This resulted in the joining of two organisations to a new and inclusive company with theaterproductions and an Academie in inclusive arts.
Teatr 21 (Poland)
Teatr 21 has been working for 12 years with actors with Down syndrome and autism. Performances come step-by-step to mainstream theatre circulation and they collaborate with several mainstream national institutions eg Krzysztof Warlikowski Theatre , National Old Theatre Kraków, Warsaw Municipal Theatre. Teatr 21 artists and researchers are specialists who work to the model of a German Theatre Pedagogy department with Warsaw University and Theatre Institute Warsaw, conducting research on different models of education within a context of disability studies and postmodern world discourse.
Jonathan Meth (Project Dramaturg)
Jonathan Meth is a freelance Project Dramaturg for Crossing The Line. He has a base at Goldsmiths, University of London where there is a theatre and disability focus in the Theatre and Performance Department as well as a cross departmental Disability Research Centre. This project is feeding into staff teaching and student learning.
Project Dramaturg tasks:
– Custodian of the total project vision. – Asks whether all partners are getting and providing what they want. – Ensuring the art and the money synthesise. – Making connections across the project and looking beyond it. – Tracking and documenting what happens artistically, feeding into Project management reporting and hopefully strengthening the Partnership. – Help to build a more developed network interested in the work generated across the three companies, as a way of extending the reach and impact of what it is we do. – Communicate with Key EU funders and policy makers and other organisations working in this field, connecting where possible with European and wider international opportunities. – Produce an evaluation report on the project, tailored for key stakeholders.
Creative Europe
Trasna Na Line, as well as the first Crossing The Line has been made possible thanks to the EU Creative Europe fund.
Erasmus +
The project Ogmius has been made possible thanks to the EU Erasmus + Programme.