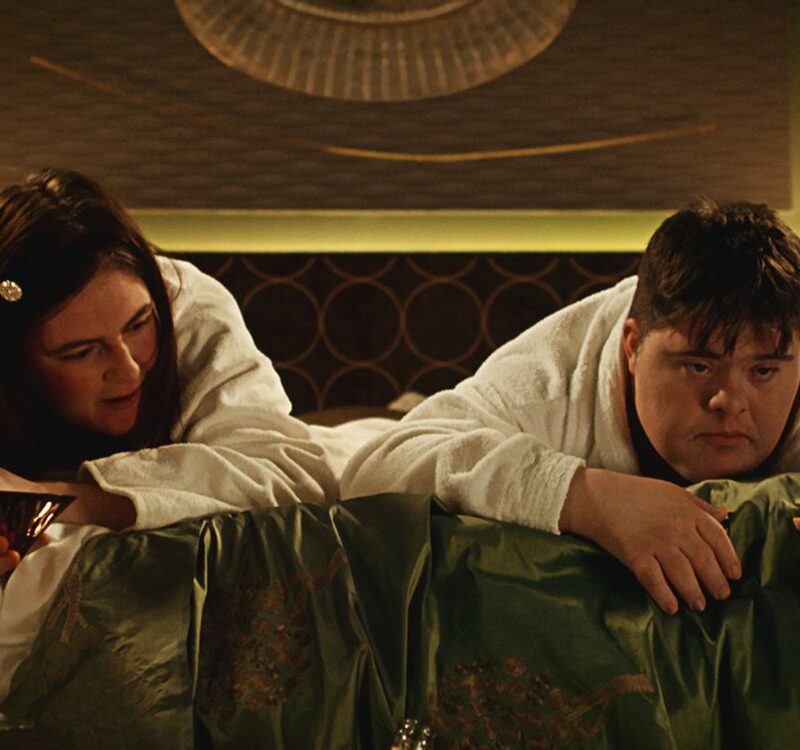 Projects
Sanctuary Film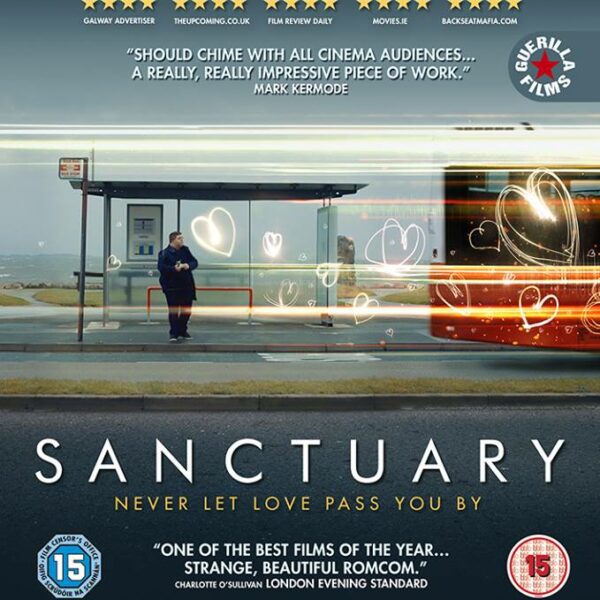 World Premiere: 10th July Galway Film Fleadh
8.30pm Town Hall Theatre Galway
Producer: Edwina Forkin
Zanzibar Films in association with Blue Teapot Theatre Company
Director: Len Collin
Screenplay: Christian O'Reilly
Creative Consultant: Petal Pilley
Director of Photography: Russell Gleeson
Production Design: Eleanor Woods
Editor: Julian Ulrich
Costume: Sonja Mohlich
Composer: Joe Conlon 
Principle Cast:  Patrick Becker, Frank Butcher, Paul Connolly, Kieran Coppinger, Jennifer Cox, Valerie Egan, Michael Hayes, Charlene Kelly, Emer Macken and Robert Doherty.
With: Karen Murphy, Stephen Marcus, Eileen Gibbons, Tara Breathnach, Orla McGovern, Caroline Grace-Cassidy, Christopher Dunne and Richard Hickey.
 Synopsis: Set in the world of people with intellectual disabilities, this is a touching and funny love story about Larry and Sophie, two people who long to be together in a world that does everything to keep them apart.
Stage to Screen: Featuring Blue Teapot's actors, Sanctuary is one of only a handful of feature films that exist in the world to date that casts intellectually disabled actors as the principle characters. Co-funded by the Irish Film Board/BAI/RTE, this film is based on the 2012 original stage play by Christian O'Reilly commissioned by Blue Teapot.
Since the world premiere at the 2016 Galway Film Fleadh, Sanctuary has screened at mainstream and disability focused film festivals around the world. Highlights include screenings at the Dublin International Film Festival, red carpet gala opening for ReelAbilities New York and Irish & UK general cinema release in 2017/2018.
Sanctuary can now be see on Amazon Prime, HULA (USA) and to buy on iTunes.
See the TRAILER below
WINNER Dublin Film Critics Choice : The Michael Dwyer Discovery Award – awarded to the cast of Blue Teapot.
WHAT THE CRITICS SAID ABOUT SANCTUARY
Irish Examiner ⭐ ⭐ ⭐ ⭐ ⭐
The most heart-breaking and heart-warming movie you'll see all year. "A nuanced, gripping blend of black comedy, farce and hard-hitting social commentary, Sanctuary already has a strong claim on Irish Movie of the Year. 
Irish Times ⭐ ⭐ ⭐ ⭐
A must-see knockabout comedy 
Sunday Times ⭐ ⭐ ⭐ ⭐
Visually delightful, emotionally sure and morally fierce, it is the birth of a new and brilliant talent in debut director Len Collin.
RTE Entertainment ⭐ ⭐ ⭐ ⭐
Manages to deliver serious food for thought
The Evening Herald ⭐ ⭐ ⭐ ⭐
A wonderful film.
Sunday World ⭐ ⭐ ⭐ ⭐
Funny, moving and Brave
Irish Independent ⭐ ⭐ ⭐ ⭐
Smart, well-paced and extremely funny – an Irish film to be proud of
Sunday Business Post ⭐ ⭐ ⭐ ⭐
Courageous and insightful – A remarkable film.
Movies.ie ⭐ ⭐ ⭐ ⭐
A lovely, ambitious project that is full of charm.
RTE Guide ⭐ ⭐ ⭐ ⭐
A moving and funny love story