News
It's A Cert – you'll love our school!
It's not too late – apply by Friday 3rd February
We are currently taking applications for new intake in to our Performing Arts School from this September 2023. This is an opportunity for people aged 18+ with an intellectual disability to access formal training in a three-year programme leading to certification in QQI Levels 2 and 3. Modules include drama, music, drawing, costume, design and event participation. We also include a Life Skills programme focused on interpersonal skills, online safety, health, fitness, complementing the QQI curricular. Literacy and IT supports are provided by Galway Adult Basic Education Services.
The school is a creative and fun environment where learners can fulfil their artistic potential.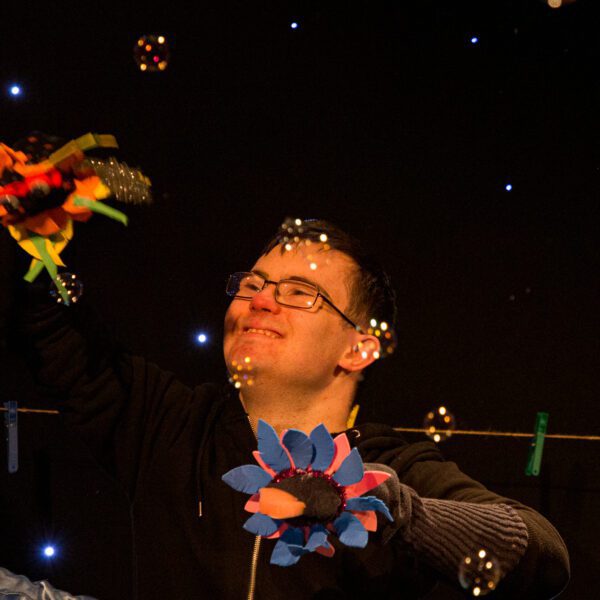 Tutors are some of Galway's leading theatre and arts practitioners.
Speaking about the school, Drama tutor and theatre Director Rod Goodall commented "To be trained in the arts – drama, dance, music etc does not mean that the student will achieve a career in these disciplines. It means that they'll enjoy more creativity, more confidence and be better equipped for social interactions in their lives."
For more detailed  information & downloadable forms – go to our Performing Arts School page or contact us via email training@blueteapot.ie or chat to us during office hours on 087 652 0146 Monday to Thursday.