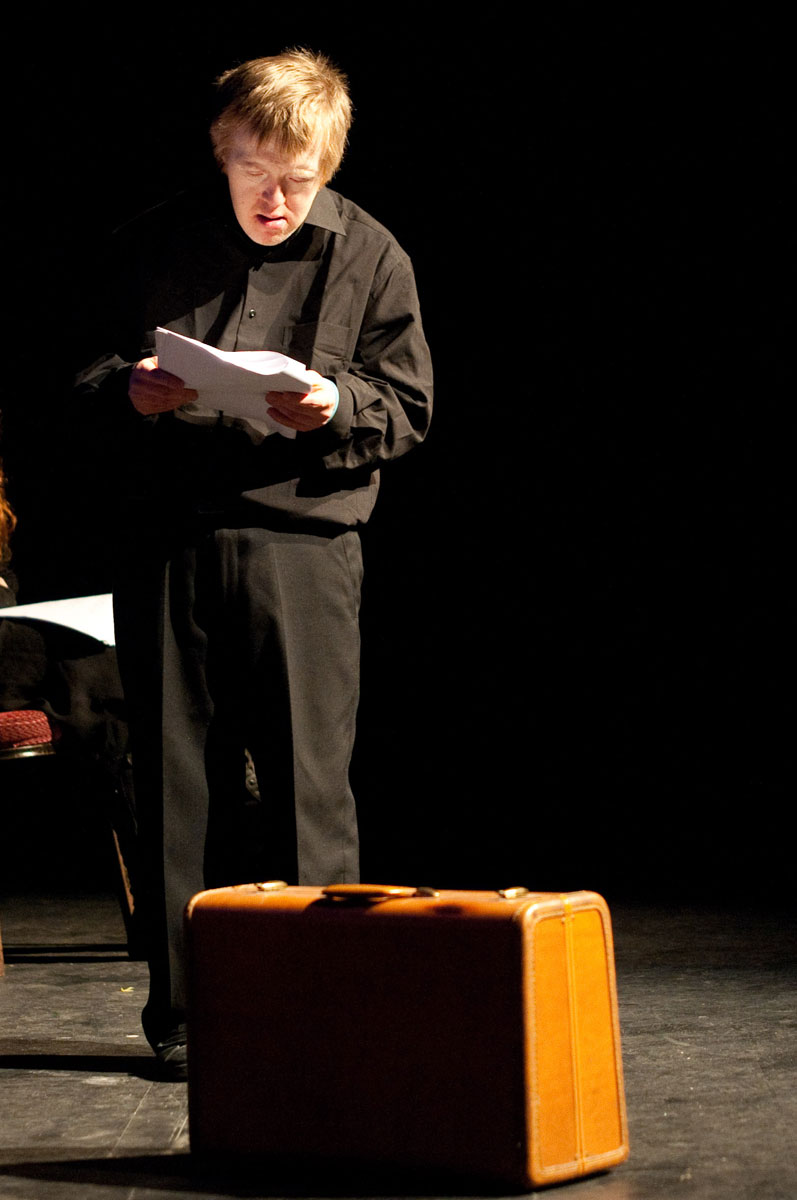 2011
Writer & Director: Len Collin
Dramaturg: Gavin Kostick (Fishamble: The New Play Company).
Cast: Patrick Becker, Frank Butcher, Paul Connolly, Kieran Coppinger, Valerie Egan, Michael Hayes, Charlene Kelly, Emer Macken, Richard Mannion with Eileen Gibbons and Emma O'Grady.
Winner – Writer's Bursary of the Arts and Disability Networking Pilot, a partnership between The Arts Council, Arts & Disability Ireland and Galway City and County Councils.
Synopsis
Little does Tom know when he says goodbye to his parents that he's seeing them for the last time. He believes he is going on a vacation. That his girlfriend will accept his proposal of marriage. That the future is bright. The gang are all meeting at the dancehall, where they wait for the 84 bus to take them to their destination; but in a world run by the ministry, nothing is as it seems. 84 is set in a dystopian world redolent of Orwell's Oceania; yet is still recognisably Ireland. Those who do not "fit in" to the regime's ideals are disappeared. However, as long as there are people willing to challenge authority there is hope for the future.
Venues played: Druid Lane Theatre, Galway, Sean O'Casey Centre, Dublin.