News
A Midsummer Night's Dream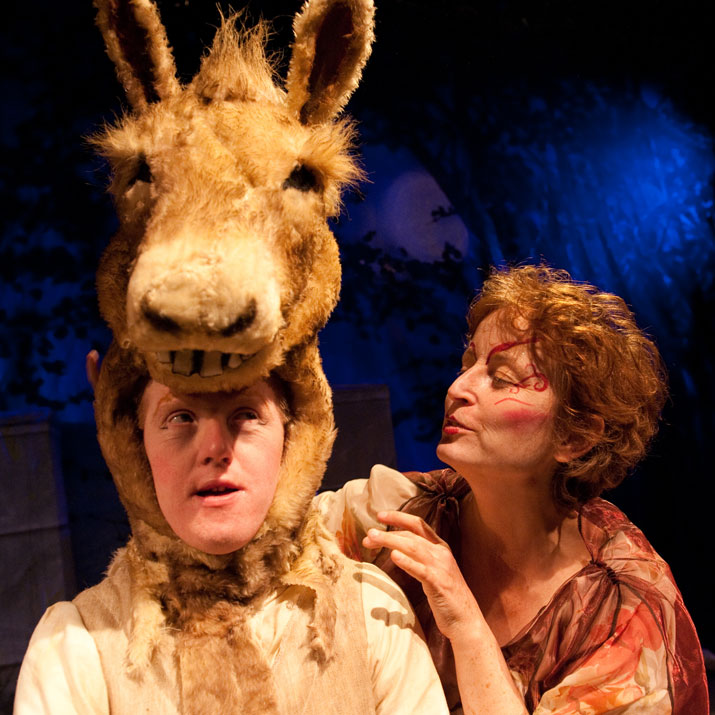 William Shakespeare
2010
Director: Petal Pilley
Design: Brendan Savage
Cast: Patrick Becker, Frank Butcher, Paul Connolly, Kieran Coppinger, Valerie Egan, Michael Hayes, Charlene Kelly, Emer Macken with Morgan Cooke, Margaret O'Sullivan and Nuala ni Channain.
"I am blown away by the passion, skill and hard work of all concerned". Editor, Galway Independent.
Synopsis
Lysander loves Hermia, and Hermia loves Lysander. Helena loves Demetrius; Demetrius used to love Helena but now loves Hermia. Shakespeare's classic comedy include the adventures of four young Athenian lovers and a group of six amateur actors (the mechanicals), who are controlled and manipulated by fairies.
Venues: Blue Teapot Theatre, Galway & Ballinasloe Town Hall Theatre.