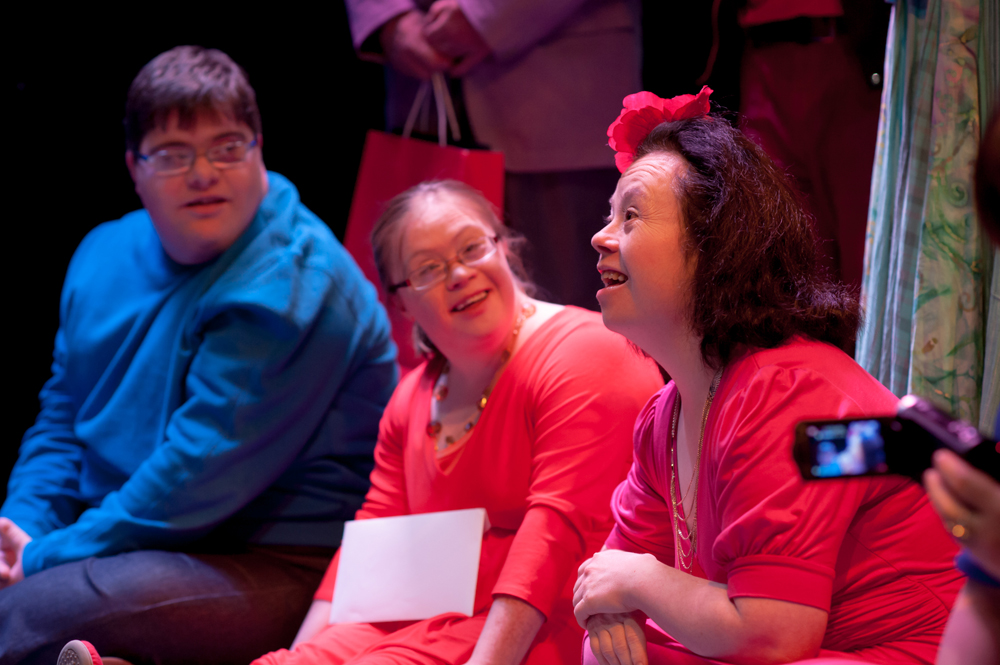 Identity. Intellectual disability.
Date: 2014
Director: Scott Williams
Dramaturg: Gavin Kostick
Design: Mags Linnane
Cast: Patrick Becker, Frank Butcher, Paul Connolly, Kieran Coppinger, Jennifer Cox, Valerie Egan, Michael Hayes, Charlene Kelly, Emer Macken.
"You'll be in stitches laughing throughout although there are several tearjerker moment, when the raw honesty of the actors, accounting their stories, hopes, dreams and fears, is so moving". City Tribune, Galway.
Synopsis
"Who do you think I am?" is the question this play asks. As a group of nine exceptional performers offer up stories of their lives, heartaches, joys, pain, and their achievements. Devised in collaboration with guest director Scott Williams (The Impulse Company, London), the actors bravely confront the way the world sees them, and how they see the world.
"There are certain aspects (of ID) that I now understand, questions I had never asked or it was never talked about at home". (Audience member)
Venue: Blue Teapot Theatre, programmed in Galway International Arts Festival 2014