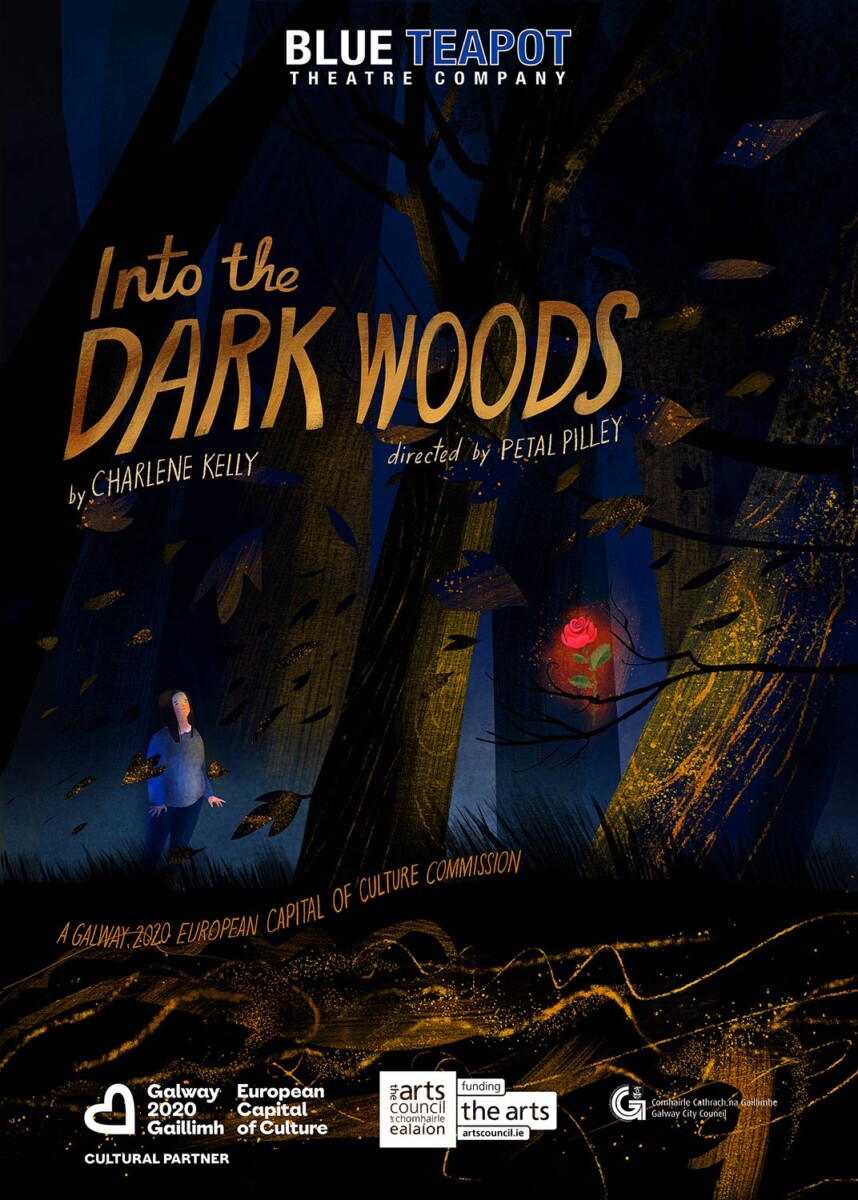 FROM A BLANK PAGE…
… INTO THE DARK WOODS
We have worked towards an ambition to stage a theatre production written by an artist from within Blue Teapot. In 2017, a pilot project 'The Blank Page' was initiated to meet this creative desire facilitated by playwright & dramaturg Eileen Gibbons.
From 2018, this driving objective was established with Charlene Kelly being the artist displaying a definite aptitude.
In 2019, 'Into the Dark Woods' began to emerge followed by script explorations in workshops with Artistic Director Petal Pilley and our theatre ensemble.
"YOUR DARKNESS WILL DESTROY YOU BUT IT WON'T HURT ME"
Through the familiar archetypes of fairy-tale, Charlene Kelly's debut play calls us into rare territory, using the living realm of the woods as an invitation to experience a world through the eyes of intellectual disability.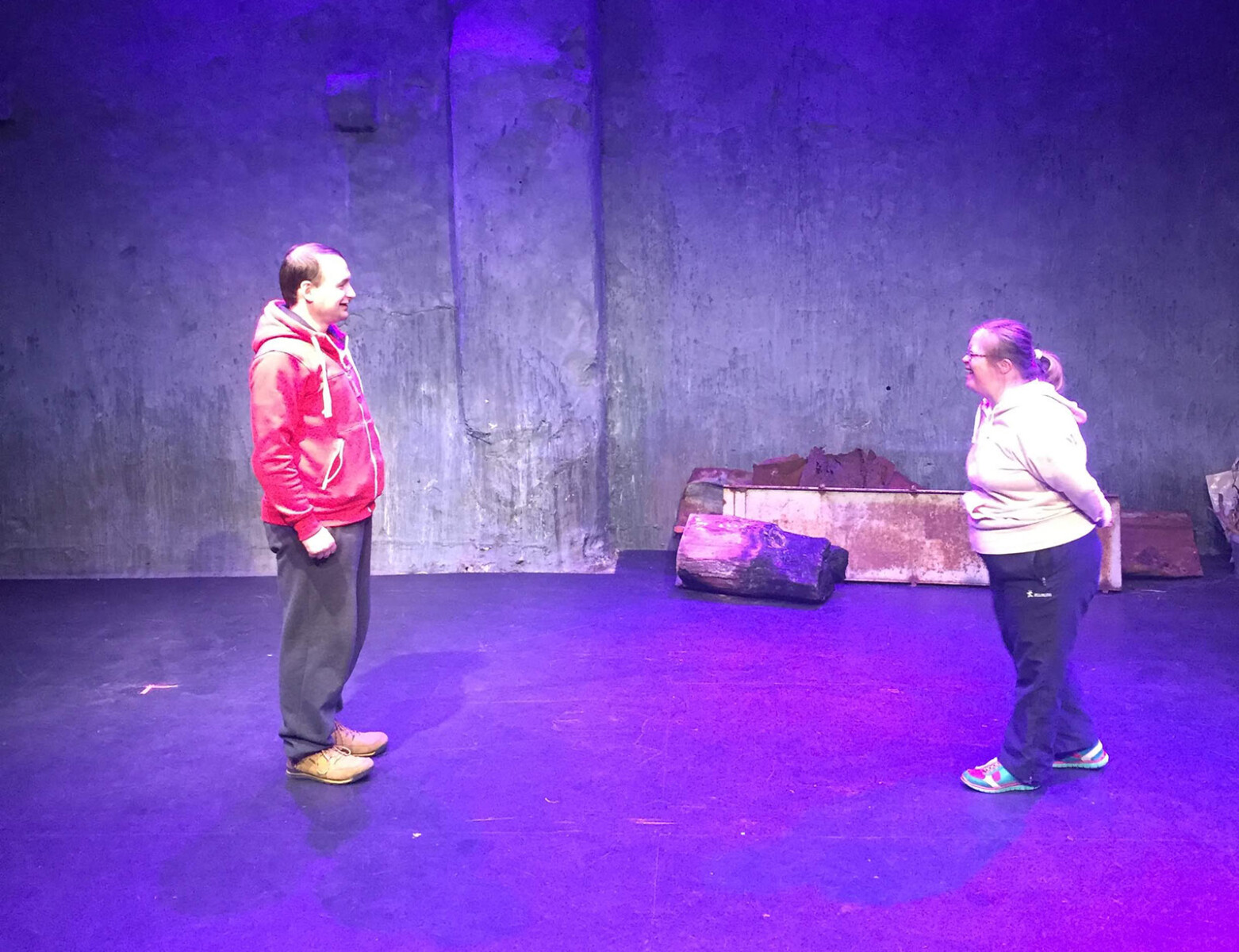 A new voice in Irish playwriting, 'Into the Dark Woods' speaks with intimacy and rage.
COMING SOON
The world premiere was originally be held on 19 May 2020 at Black Box Theatre, Galway. The re-scheduled date of 23 rd March 2021 has also had to be postponed.
When theatres open again, we look forward to bringing you news of a forthcoming production.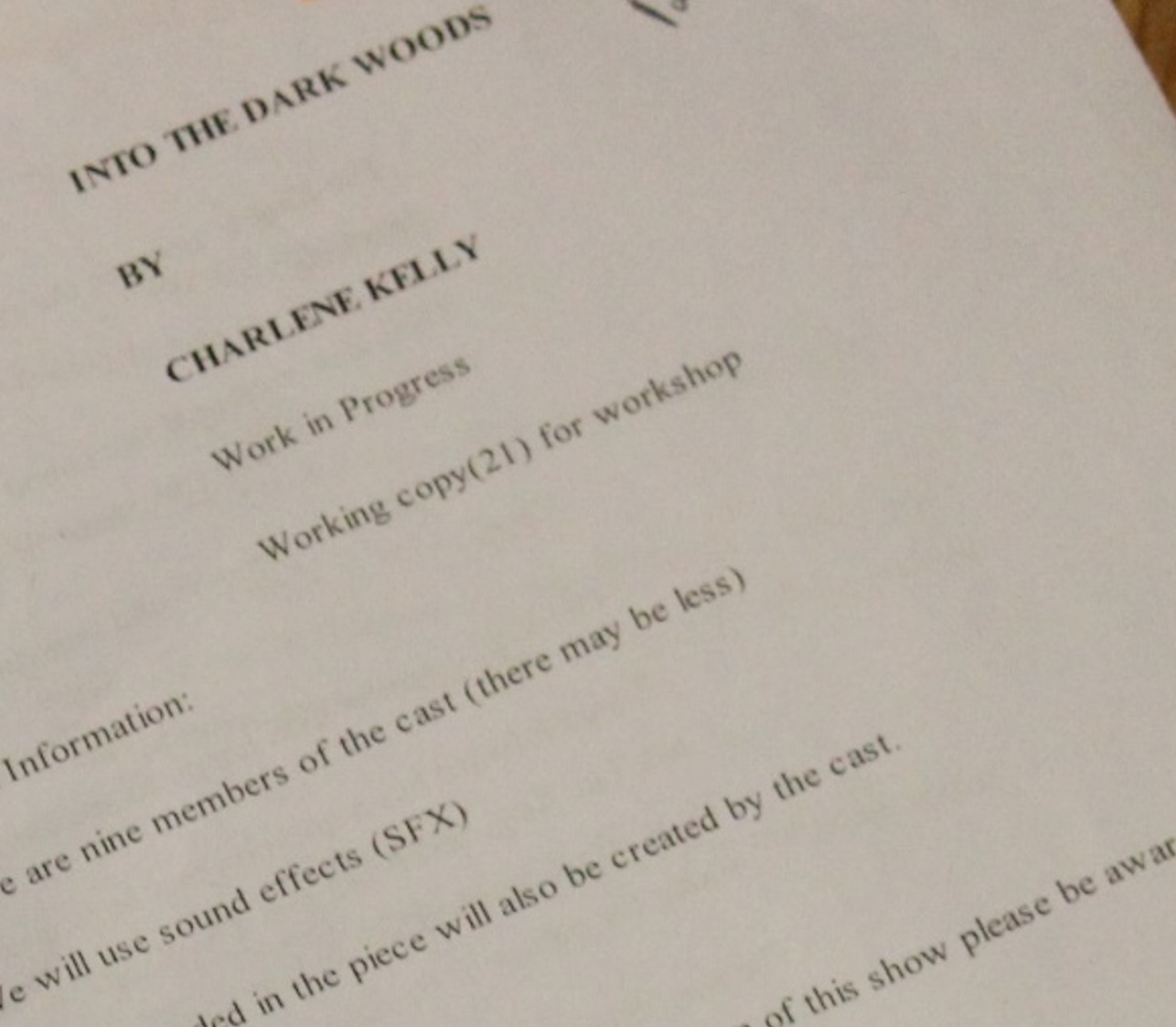 Play Synopsis:
A Prince is tired of being controlled by his father. Upon hearing he is being disinherited from the throne, heartbroken he runs into the woods. However, danger lurks in the dark and Edward quickly finds himself in trouble. Cold and alone he calls out for help. Sharon O Brien hears him. She is also lost, charmed by a beautiful forest flower into leaving a safe and familiar path. Hunted by the darkness their path out is uncertain.
Into The Dark Woods
By Charlene Kelly
A Work in Progress
Director: Petal Pilley
Dramaturg: Eileen Gibbons
Set Design: Sabine Dargent
Lighting Design: Barry McKinney
Sound Design: Jason Scott
Costume Designer: Charmian Goodall
Original Music:  Composed by Seán Doherty
Cast:  Patrick Becker, Kieran Coppinger, Paul Connolly, Jennifer Cox, Valerie Egan, Michael Hayes, Charlene Kelly, Emer Macken with Midie Corcoran.
Into the Dark Woods is a Galway 2020 European Capital of Culture Commission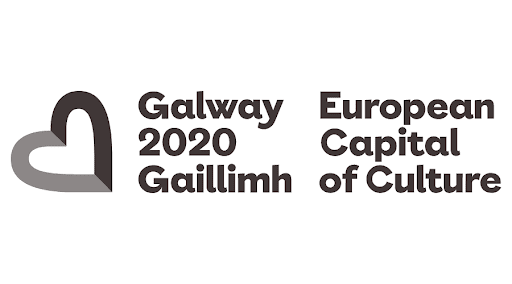 The project was kindly supported by the Arts Council of Ireland.