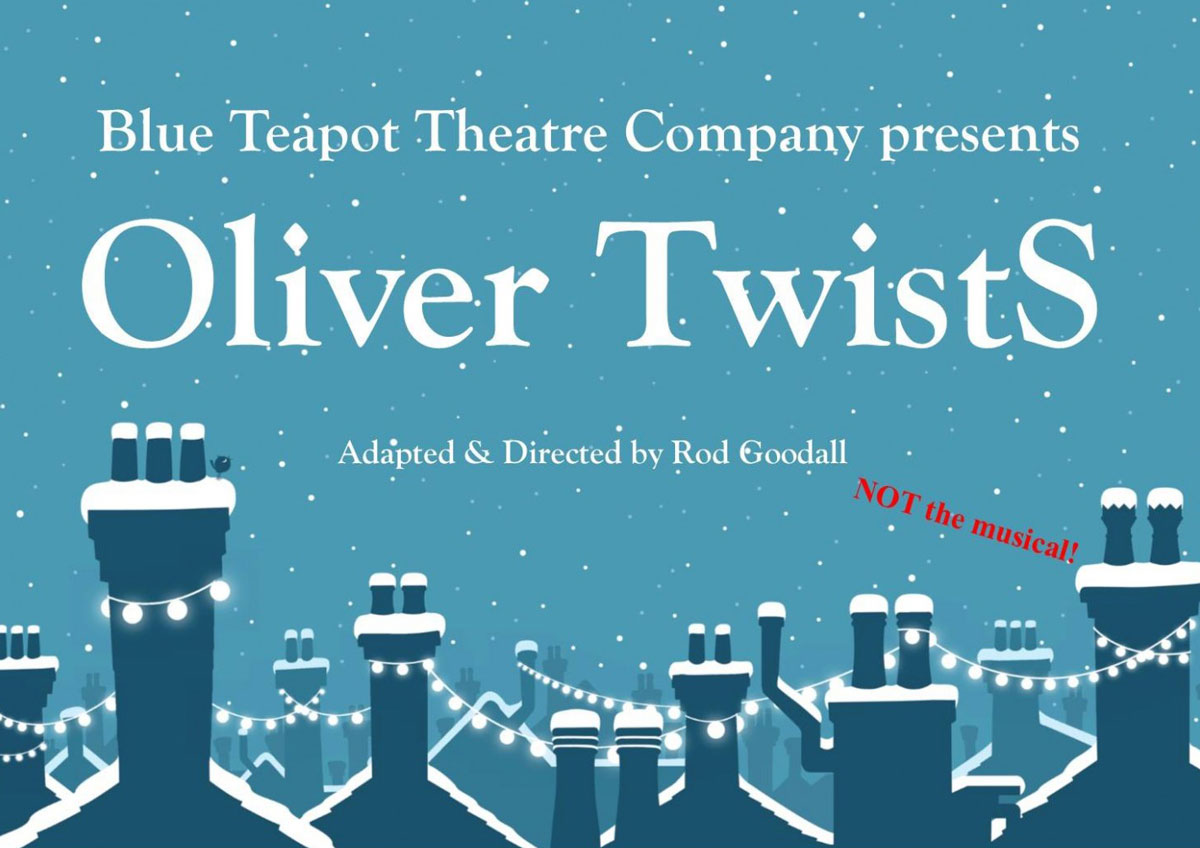 Adapted from Charles Dickens by Rod Goodall
3rd – 15th December 2018
Blue Teapot Theatre, Galway
Director: Rod Goodall
Costume Design: Charmian Goodall
Lighting Design: Susan Collins
Soundscape: Jason Scott
Photography: Andrew Downes, Xposure.ie
Cast: Richard Hickey, Michael Hayes, Paul Connolly, Patrick Becker, Charlene Kelly, Kieran Coppinger, Jennifer Cox, Emer Macken, Valerie Egan and Rod Goodall.
Performing Arts School: Maeve Moran, Cathal Scott Reynolds, David McAnena, Aoife Hallinan, James O'Connell, Eoin O'Malley, Ciara Ryan and Natasha Lydon.
Play Synopsis:
Set in the slums, workhouses and regency streets of Victorian London, Oliver Twists tells the story of Fagin, a cunning criminal and his gang of street-smart pickpockets who meet Oliver, a hungry orphan boy. In order to avoid the hangman's noose, Fagin must convince judge and jury of his good intentions in caring for Oliver in the hope of his own redemption.