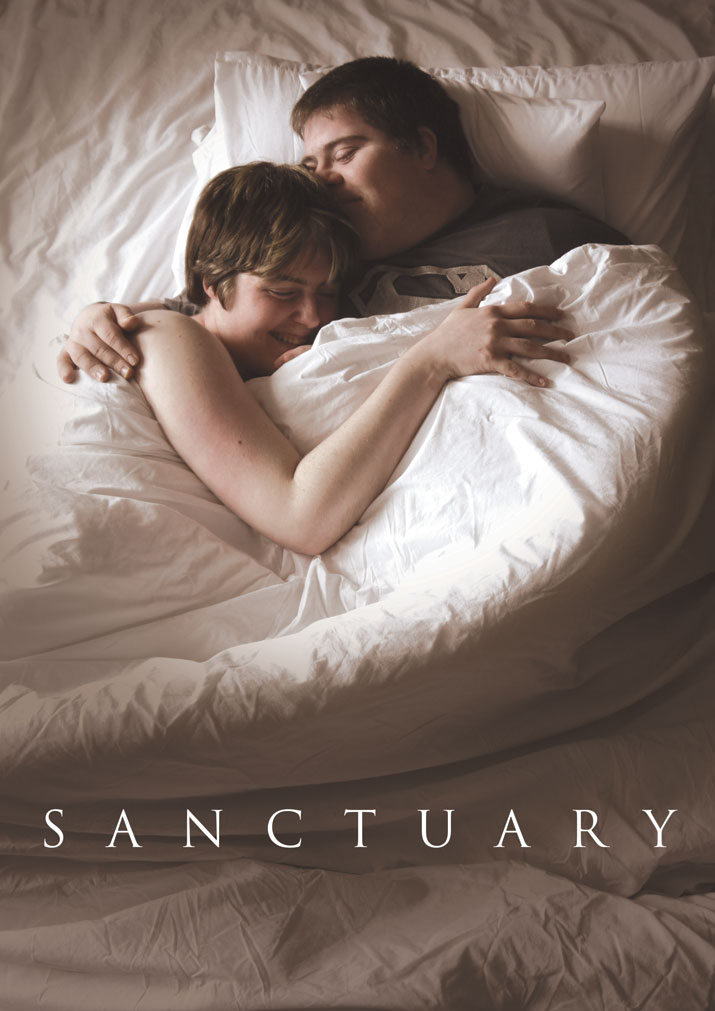 Date: 2012 – 2014
Writer: Christian O'Reilly
Director: Petal Pilley
Design: Mary Doyle
Cast: Patrick Becker, Frank Butcher, Paul Connolly, Kieran Coppinger, Valerie Egan, Michael Hayes, Charlene Kelly, Emer Macken with Robert Doherty.
"Without doubt it is the most important stage kiss in Irish theatrical history." – Newstalk.
Synopsis
A trip to the cinema and a welcome break from their training centre provides an opportunity for Larry & Sophie to steal away and be together at last.
This bittersweet comedy explores sex, disability and what happens in rare moments alone for a couple with an intellectual disability.
Venues played: Blue Teapot Theatre, St. Michaels Theatre, Wexford, axis: Ballymun, Dublin, Town Hall Theatre Galway & Liberty Hall Theatre, Dublin.
"I thought the play was excellent, acting was brilliant and it addressed a fundamental human rights issue. I think this play did more than years of campaigning and debate by bringing it to such a basic human level" (Audience member)
"There were tears rolling down my cheeks, this has not happened since I was five maybe. Just the realisation that we are all looking for chances at happiness" (Audience member)
"I have a brother with ID (intellectual disability) who is in a relationship but they can't be together. I found it very emotional, upsetting and inspiring. I think this is life changing theatre". (Audience member)