News
Superb Theatre Show Meet Fred for GIAF 2017
Hijinx (Wales) in association with Blind Summit
Slick, sharp, smart puppetry with a political edge that brings audiences to tears of laughter and devastation in equal measure
Meet Fred, a two foot tall cloth puppet who suffers an existential crisis when he realises he's a puppet and who fights prejudice every day. He just wants to be a regular guy, part of the real world, get a job, meet a girl, but when threatened with losing his PLA (Puppetry Living Allowance), Fred's life begins to spiral out of his control.
Blue Teapot is proud to present the ingeniously conceived Meet Fred, an hilarious and truly unmissable piece of theatre, featuring an integrated cast of learning disabled/non-disabled actors that has been a huge critical success in festivals around the UK, including the Edinburgh Fringe Festival.
Six Performances Only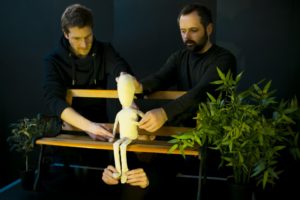 Venue: Blue Teapot Theatre, Munster Avenue, Galway
Dates: 27–29 July
Times daily: Matinee 3pm & Evening show 8pm
Duration: 80 mins, No interval
Age: 14+ (not suitable for young children/early teens)
Blue Teapot has a limited seating capacity, we recommend you purchase tickets early via online.
To book tickets click the link below:
Or from GIAF Festival Box Office, Tourist Office, Forster Street Office when open in June.
Reviews of Meet Fred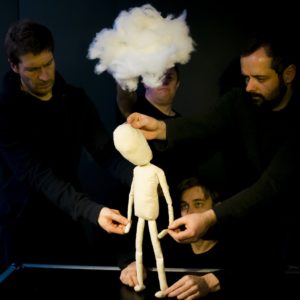 "Sharp, funny and vastly entertaining", Lyn Gardner, The Guardian]

"Meet Fred is an ingeniously conceived, hilarious and truly unmissable piece of theatre". (Broadway Baby)

"Packed full of first-rate theatrical invention, irreverent revelling, and with an urgent human story at its heart, Meet Fred is a real marvel. Essential viewing for humans and puppets everywhere ." (Total Theatre)
For more details click here: http://www.giaf.ie/events/meetfred
With thanks to: