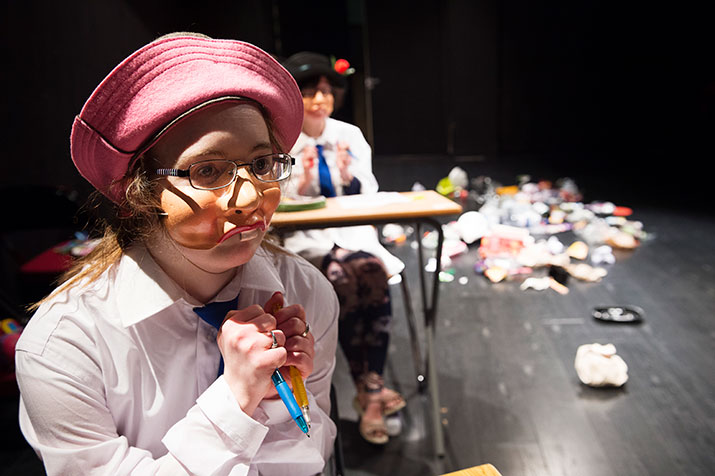 25th May 2017
Blue Teapot Theatre, Galway
Creator/Director: Rod Goodall
Cast:  Damien Graham, Aoife King, Katie Dillon, Alan Keady, Eilish Lee, Martin Joyce with Rod Goodall.
Costumes: Charmian Goodall
Synopsis: School Days. Exam Day. The Horror! Something everyone is familiar with the pressures of. Working with a variety of masks, under the expert tutelage of Rod Goodall (Footsbarn, Macnas, Fibin) graduates from the past 6 years of the Blue Teapot's Performing Arts School completed a twenty week alumni programme which culminated in this showpiece, performing as janitors/cleaners/school children and faced with an austere teacher.
The project was kindly supported by HSE West National Lottery Funds – CHO Galway Roscommon/Mayo