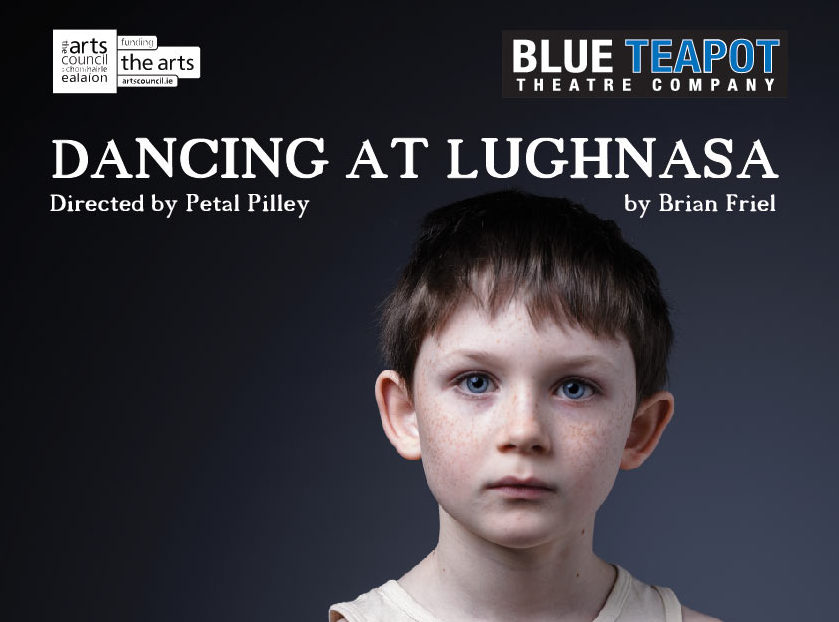 By Brian Friel
24th – 26th May 2018
Town Hall Theatre, Galway
Director: Petal Pilley
Original Music Composition: Brendan O Regan
Set Design: Sabine Dargent
Costume Design: Charmian Goodall
Lighting Design: Susan Collins
Photography: Andrew Downes, Xposure.ie
Cast:  Jennifer Cox, Diarmuid de Faoite, Hillary Kavanagh, Tara Breathnach, Emma O'Grady, Grace Kiely, Rod Goodall and Aindrias de Staic.
Play Synopsis:
Set in County Donegal in 1936, during the harvest festival of Lughnasa, this powerful play takes you on a compelling journey of a family unravelling. The Mundy sister's lives are precariously balanced with Kate the only real breadwinner in the house. The return of their brother missionary priest Father Jack back from Uganda after 25 years is anticipated by the sisters with the hope of restoring their standing in the small community.
Director's note
In this play the dynamics of a family are both greatly enriched and made more vulnerable by the presence of a sibling with an intellectual disability. Casting Jennifer Cox as Rose has deepened the audiences experience of an Irish theatre classic, one they may be familiar with but have not experienced in this way.
The project was kindly supported by the Arts Council of Ireland